Our friends at Ten Speed Press have recently released their Fall 2015 Gift Catalog as well as their Fall 2015 Food + Drink Catalog.
And The Comic Book Story of Beer made both of them!
And, interestingly, it did so in intimate side-by-side company of baby food on one hand and Twinkies on the other. Interesting parallels, those.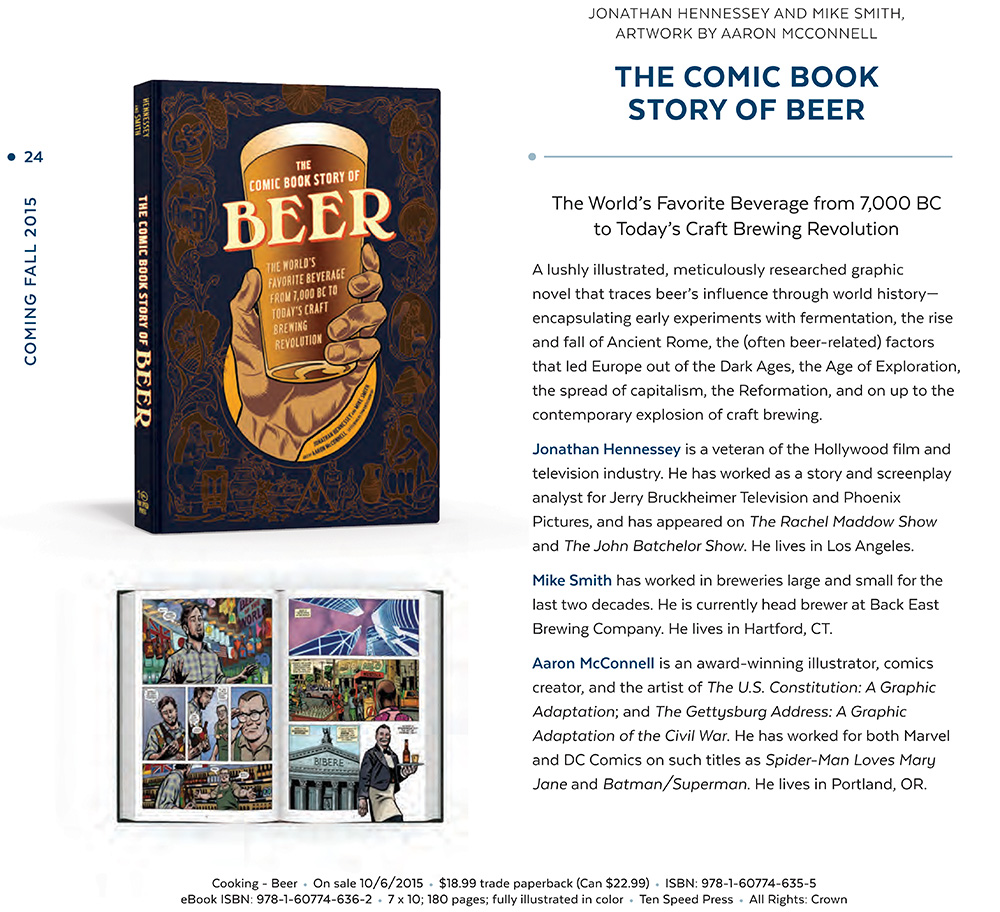 Every time I indulge a belief that I know something about graphic design, along comes a smart and slick publication like this to remind me that I will never be more than a rank amateur.
As a book lover and as someone who briefly flirted with a career in publishing (I spent some time in my early 20s at Little, Brown & Co. and, due to a poorly-considered life decision, no more than a few months at a very nice scholarly press in upstate New York), I love book catalogs almost as much as books themselves. The prospects of reading they offer! They make me want to buy just about every title teased within. And it remains a thrill to see your own work make a cameo within those enticing covers.
Lovers of all drinks alcoholic should check out Noah Rothbaum's The Art of American Whiskey, Robert Simonson's The Old Fashioned, and Gary Regan's The Negroni.
Comics lovers should also make sure they make time for Fran Krause's Deep Dark Fears. And the must-have for the hipster in your life has to be Eilon Paz's Dust & Grooves: Adventures in Record Collecting.
These titles cover just about every cool person I know.
Hey, I think I just finished my holiday shopping.
In May!
Don't forget that The Comic Book Story of Beer is available for preorder now. I should also have some news about making personal appearances with the book soon!