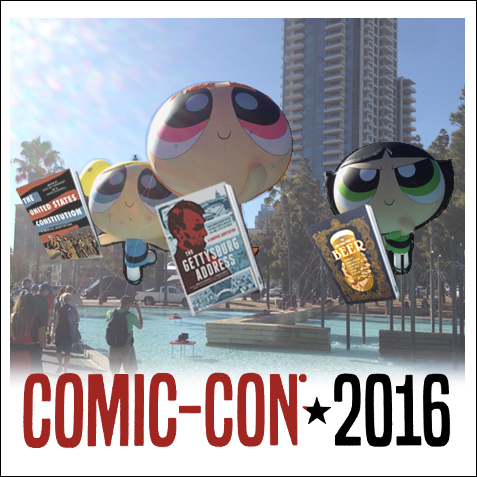 It's the most wonderful time of the year to be a comics lover. And I'm honored once again to be on a Comic-Con panel thanks to the gratifying enthusiasm of Tracy Edmunds at Reading with Pictures, the foremost advocate for using comics and graphic novels in the classroom to promote literacy and learning for all students.
The panel takes place Saturday, July 23, at 11 am at the main branch of the San Diego Public Library.
More info here.
I don't know what's going to be better about this talk: that you don't even need an SDCC badge to get in; that it was picked as a top thing to do in San Diego this weekend; or that the centerpiece of the panel will be the scintillating Nathan Hale whose latest book, Nathan Hale's Hazardous Tales #6: Alamo All-Stars, made the New York Times bestseller list for weeks. Big hat's off to Nathan Hale! And to using this dynamic medium for teaching history!