About Jonathan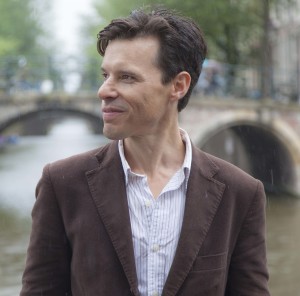 JONATHAN HENNESSEY is a New York Times bestselling author. His nonfiction graphic "novels" focus on popular topics in American and world history. They bring academic-style scholarship and research to an exciting and accessible visual format—and along the way sustain a breadth of detailed information that many readers and critics find remarkable.
His books include the New York Times bestseller The Comic Book Story of Beer (Random House): a nonfiction graphic novel telling the story of the world's favorite alcoholic beverage from 7000 B.C. to the present co-written with professional brewer Mike Smith. The Comic Book Story of Beer is also one of three collaborations with comics artist Aaron McConnell: The Gettysburg Address: A Graphic Adaptation (HarperCollins; a Library Journal "Best Graphic Novel of 2013"), and The United States Constitution: A Graphic Adaptation (Farrar Straus & Giroux; a Village Voice "Best Book of 2008" and a Young Adult Library Services Association "Great Graphic Novel for Teens.")
His latest books include Alexander Hamilton: The Graphic History of an American Founding Father (Random House) in collaboration with comics artist Justin Greenwood; and The Comic Book Story of Video Games (Random House) in a team-up with illustrator Jack McGowan.
Jonathan has had pieces published by The Washington Post; he has appeared on The Rachel Maddow Show, guest-blogged for Fox News and the American Constitution Society; written for the Austin Chronicle; and has appeared at the National Constitution Center in Philadelphia, San Diego Comic Con, New York City Comic Con, the Great American Beer Festival, as a featured guest at the National Book Festival in Washington, D.C., and the McCormick Tribune Freedom Museum in Chicago.
A graduate of Syracuse University, Jonathan is also a filmmaker who has done extensive work in Hollywood. He was born on a U.S. Army base in Massachusetts, grew up in suburban Boston, and has lived in Texas and New York City. He currently resides outside Los Angeles.