About Jonathan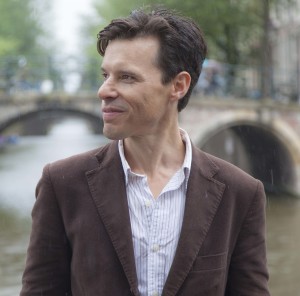 JONATHAN HENNESSEY is a New York Times bestselling author of both nonfiction and fiction comics.
His first published work, The United States Constitution: A Graphic Adaptation (Hill & Wang), illustrated by Portland, Oregon-based artist Aaron McConnell, was a fully-illustrated edition of the entire U.S. Constitution. It was chosen as a "Best Book of 2008" by The Village Voice, received a starred review in the School Library Journal, and currently is in its 7th printing.
A conceptual follow-up, The Gettysburg Address: A Graphic Adaptation (William Morrow), also a collaboration with  Aaron McConnell, was released June 25, 2013.
Penguin Random House imprint Ten Speed Press released The Comic Book Story of Beer, a third project of Hennessey and McConnell's, on September 22, 2015. Joining Hennessey as co-author for this project was Mike Smith, a longtime friend of Jonathan's who had been a professional brewer for 17 years. The Comic Book Story of Beer, which went on to debut in the New York Times bestseller list at #3 in the softcover graphic novels category, tells the story of the world's favorite alcoholic beverage from 7,000 B.C. to the present.
In addition, Legendary Comics, the publishing arm of Legendary Pictures (Inception, The Dark Knight franchise, Interstellar, and Godzilla), launched Hennessey's first series of fiction. Also rooted in American History, the high-concept science fiction maxi-series Epochalypse began appearing in comic book stores on November 19, 2014.
Jonathan has appeared on The Rachel Maddow Show, has guest-blogged for Fox News and the American Constitution Society; written for the Austin Chronicle; and has appeared at the National Constitution Center in Philadelphia, San Diego Comic Con, New York City Comic Con, as a featured guest at the National Book Festival in Washington, D.C., and the McCormick Tribune Freedom Museum in Chicago.
A graduate of Syracuse University's Newhouse School of Public Communications, Jonathan has also done extensive work in film and television. He has worked on the production crews of several noted film directors, including Wes Anderson's Rushmore, Richard Linklater's Suburbia and The Newton Boys, and Robert Rodriguez's Spy Kids. He has worked as a screenplay and story analyst for Phoenix Pictures (Shutter Island, Black Swan, Zodiac) and Jerry Bruckheimer Television.
A lover of illustration with next to no capacity for it himself, Jonathan has been drawn towards working in the graphic novel or comics medium. He also writes across other platforms, including prose for middle grade and adult audiences. He also blogs about ginger beer at ilovegingerbeer.com.
Jonathan grew up in the Boston area and now lives in a most improbable of places: a quaint, small town just outside Los Angeles.